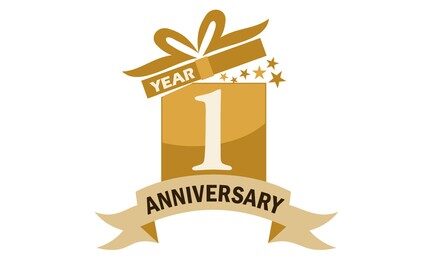 Lao Tzu once said, "The journey of a thousand miles begins with a single step" and so did mine. In my case, it was indeed thousands of miles as I was moving back to India from the US. It goes back to 2014 when the first step to move to US for my Masters was taken, and now fast forward to 2020, it was time to bid adieu Silicon Valley - the dream-hub of every IT professional and the nation that gave me lots of memories to cherish, coupled with rich experiences that would stay with me for long!
This decision was not easy, but once decided, it was time to get on a roll and start the job hunt in India. While spending time on LinkedIn and AngelList, I came across a "Big Data Engineer" opening at Sleepiz and I immediately checked out their website. Contactless monitoring, sleep insights, better triage classification and ease of use appealed the most; intrigued by the company's vision, especially amidst a global pandemic. I could see myself as a great fit for their opening and I applied. Keen to explore further, I followed up with HR and to my delight, my first interview was scheduled. As I progressed in the interview rounds, joining the team seemed more of a reality. My phone beeped, and I heard "You've been selected!".
I am continuously amazed by the massive amounts of experience that I have immersed myself in within just one  year at Sleepiz. An interesting example is our monthly All-Hands meeting. It serves as a first glance at the team-wide and company-wide decisions, key learnings, and a sneak peek into what lies ahead. The Q&A at the end adds a lot of value as it is facilitated by our CEO himself. He always encourages feedback with the sole intention of being agile and adaptable with a constant willingness to course-correct and rethink strategies and processes. These meetings give me a sense of belonging and acceptance and moreover, what great way to have everyone on the same page. While the month begins with the All-Hands meeting, we wind up the week with a session where the India team comes together for cross functional knowledge sharing. Inquisitive by nature, I always look forward to it. This meeting often ends by breaking out in smaller groups in a relaxing and informal environment.
Work is and will always be an integral part, but Sleepiz does make it a point to organize breather sessions enabling us to sustain our performance and productivity. One such initiative is the one-on-one ice breaker sessions where you get paired with any random employee and a meeting is scheduled. I once got paired with Dominik from our Zurich office, someone whom I had never interacted with before. We had just started to deep dive into our diverse cultural backgrounds and time ran out. There was so much more left to talk, that we ended up scheduling multiple follow ups. We still have our chess game pending though 😛 My best takeaway was that the German language has its own variants viz. Swiss German and German German!
I once got the opportunity to organize a farewell for a team member whose internship was coming to an end. I was overwhelmed by my team's response to the event and quickly got dubbed as our team's Chief Party Officer! I now organize "chillax" sessions once every few weeks where the team unwinds, revitalizes, and rejuvenates in the presence of laughter and games.
Innovation is an important constant for companies that want to grow and thrive. Sleepiz plays a big role in the modern age Sleep Analytics and detection of various sleep disorders, focusing on shaping the future of sleep through medical grade accuracy and continued innovation using state-of-the-art Artificial Intelligence, Machine Learning, Big Data and Cloud technologies. It was an absolute joy to see Sleepiz rank 2nd in the Top 100 Swiss Startups list in 2020, an award which showcases the most promising startups in Switzerland. Awards like these take my motivation to a whole different level and I take pride in working for such a company.
It's been a year now and every step in my journey with Sleepiz has been full of learnings and progression. My role has been collaborative, fast-paced, challenging, and ultimately, very rewarding. There are opportunities outside your area of expertise to help you diversify and contribute to the success of the company. At the end of the day, there is no greater satisfaction than positively impacting the quality of people's lives every minute, for the better. It perfectly justifies our tagline "Touching lives without touching".
Nikhil works as a Sr. Big Data Engineer within the Software team and has been instrumental in setting up and harnessing the power of Cloud and Big Data stack for data processing. The transition from legacy processing to big data processing has been remarkable; from pilot to production with great prowess, agility, and adaptability.
He has always shown initiative in the performance of his duties, going above and beyond what is expected of him, to ensure that we deliver the highest quality while producing the expected results. Being just over a year with Sleepiz, he has already advanced through progressively more responsible roles thus making him an asset to our organization.
Sleepiz (India) Private Limited is a wholly owned subsidiary of Sleepiz AG, a Swiss-based MedTech startup founded in 2019 with a mission to provide patient-centric disease management through seamless integration of contactless monitoring into people's homes. Sleepiz leverages the power of sleep insights with a device that is simply placed on the bedside table. The device operates in a non-contact fashion and measures movements originating from heart contractions and breathing patterns, as well as body motions with medical grade accuracy.

The Sleepiz One Connect system tracks the progression of diseases by monitoring key diagnostic vital signs such as breathing rate, pulse rate and oxygen saturation (SpO2). The Sleepiz CARE team collects, evaluates, and shares these objective measurements 24*7 with the healthcare professional in charge. This remote and real-time measurement system adds a safety level and supports the decision-making process with actionable insights for improved patient outcomes.
Sleepiz is touching lives without touching