Sleepiz India celebrated its 2 year business anniversary last week. Here is our reflection of the past few years and the highlights of our celebration.
Sleepiz India sprang to life on March 1st, 2019. Adim, our COO and first employee in our Indian subsidiary, fondly remembers how he transitioned his life in Germany to India to set up our first office within only a 2 week span. From finalising our near bare shell office, to recruiting our initial team members, to instilling a competitive culture of weekly football matches – Adim has first hand witnessed (and been an instrument driver in achieving) our growth. What was a team of 4 in March 2019, has proudly grown to a strong team of 19 in March 2021.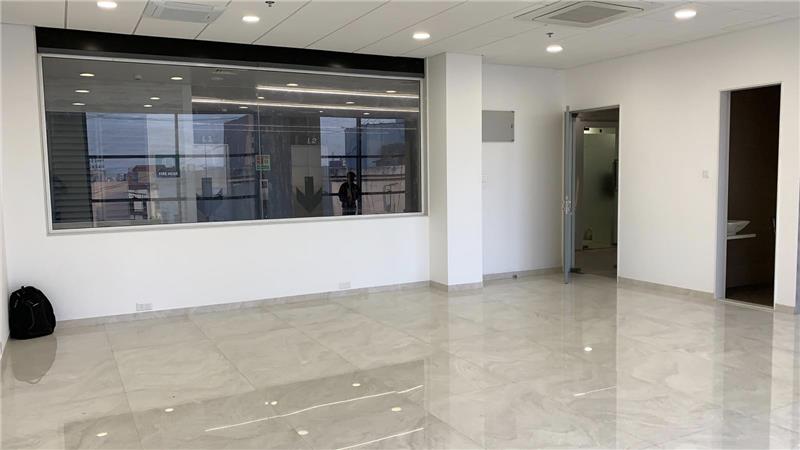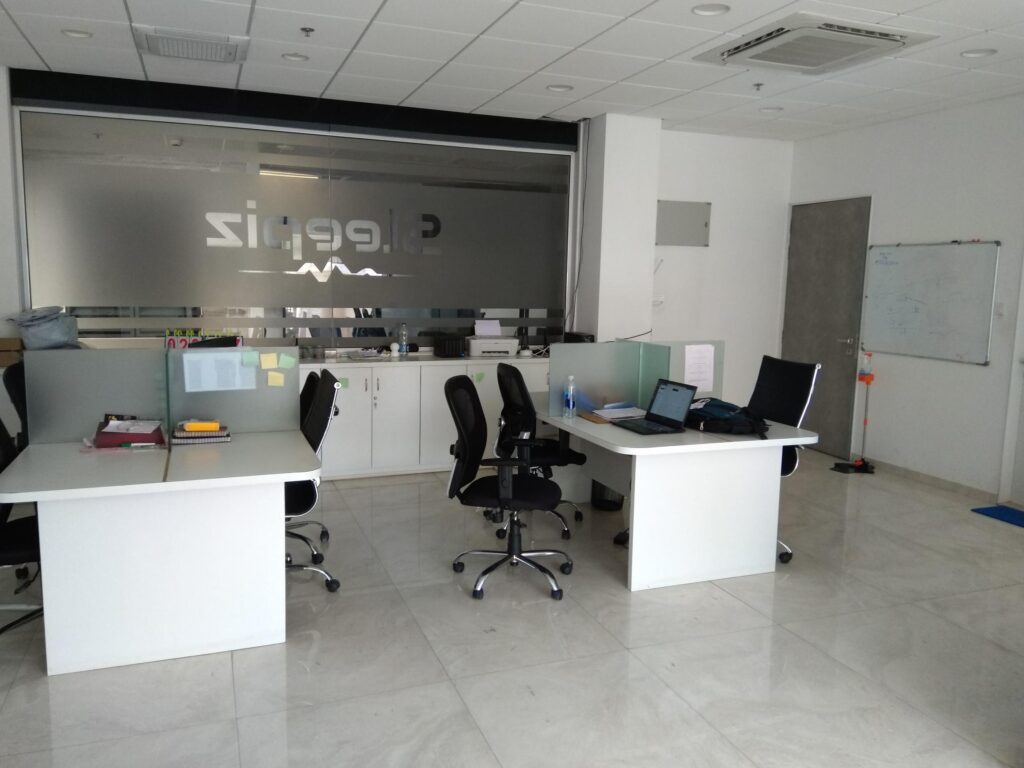 Over the two years, Pragnya, one of our four early team members – Adim, Pragnya, Shubham and Hitesh – experienced that "the biggest strength of Sleepiz is its commitment to vision, adaptability, and curiosity". We have made it a priority to not only embody these values, but to proactively question, at regular intervals, "what can we do to improve" to better impact the lives of our patients. We aspire to continuously challenge our own status quo and our team members affirm this belief.
At Sleepiz, I have never been in my comfort zone for long. For every milestone I achieved, a new challenge was waiting out there.

Shubham
While there have been a fair share of challenging moments along the journey, our team has always supported each other, learned together and rallied ahead. Understanding the importance of creating a motivating and healthy work environment, our early team members had initially even taken it upon themselves to distribute ad-hoc responsibilities amongst each other, such as having a "chief coffee officer (CCO)", who would be responsible to look after our coffee machine and supplies and a "chief sports officer (CSO)" who would be responsible for organising team wide sports activities, Hitesh recalls.
Sleepiz India's first year anniversary was one for the books – as all firsts should be. Our team spent the day at Della Adventure Resorts, an adventure park 80km from office in true team bonding fashion. While we knew we would have to celebrate in an unprecedented way this year, the purpose was simple – we wanted to pause from our day to day, and replicate what we would have done if we had the chance to be together in person: have some good laughs. What better way to unwind together than to attend a (virtual) stand-up comedy gig?
On March 5th, we were joined by both our teams in India and Zurich, along with our external consultants and soon-to-be team members for our virtual celebration. We had a fun filled hour which started by Ankita, HR Executive, as she welcomed everyone to the space and Marc, co-founder and CTO, inspired with our vision to improve people's lives by creating the future of healthcare and reminded us of our purpose. We then handed it over to our surprise guests. Niveditha Prakasam, a budding Coimbatore-born comedian featured in Amazon Prime shows, took the stage and dished on Tamil movies, tinder dates and how sunlight seems brighter in Zurich than in Pune. Niveditha introduced the highlight of our evening, Abish Mathew! Abish is one of India's first YouTube stars (hosts his own show, "Son of Abish", recently picked up online by Hotstar and Netflix) and has 30+ million views on the platform. Abish cracked us up with addressing questionable healthy lifestyle choices and the chronical of Indian parents. It was tough to find the right words to close off the event as our faces were smiling wide from all the laughter induced by both our special guests.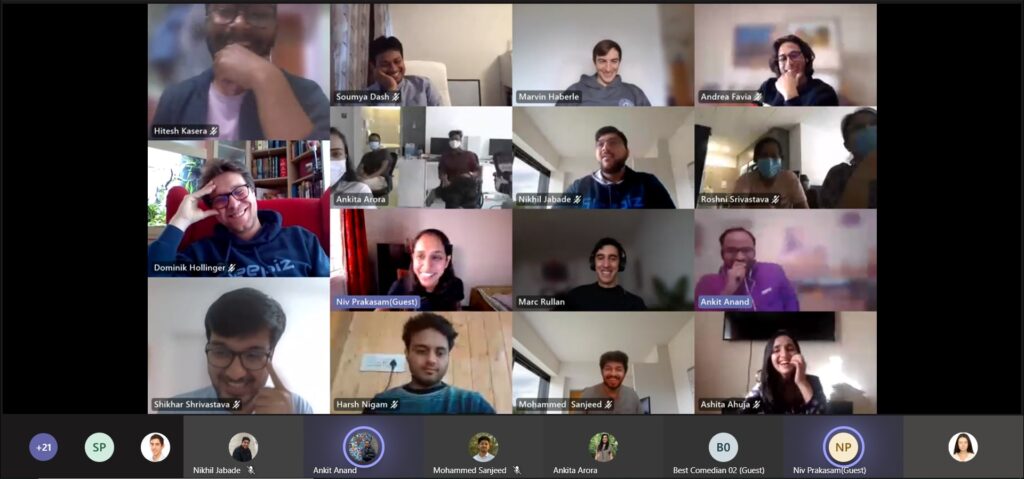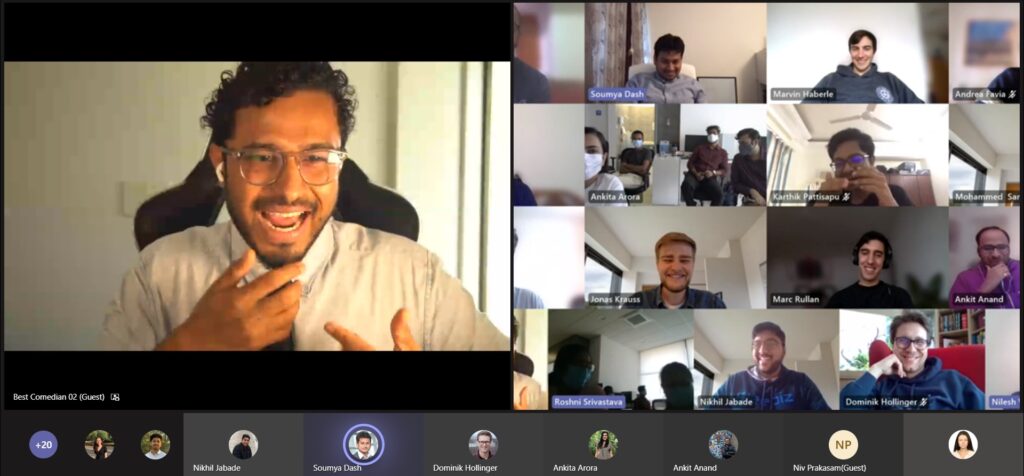 According to Shubham, "Sleepiz always keeps you on your toes" – which is exactly the kind of environment one would want to be in beginning out your career with, or as you continue to grow in your professional suit.
On behalf of Sleepiz India, thank you for your support as we cheers to 2 years of growth and look forward to what the next 20 years have in store for our talented team!
---
About Us
Sleepiz AG (Ltd.) is a Zürich based startup with a mission to provide patient-centric disease management through seamless integration of contactless monitoring into people's homes. Sleepiz leverages the power of sleep insights with a device that is simply placed on the bedside table. The device operates in a non-contact fashion and measures movements originating from heart contractions and breathing patterns, as well as body motions with medical grade accuracy.
While currently focusing on respiratory illnesses, Sleepiz aims to improve people's lives by creating the future of healthcare. By making use of wireless millimeter wave technology, sensor fusion and artificial intelligence, in the future Sleepiz will not only be able to diagnose sleep disorders but also perform long-term monitoring. Thereby, the progression of chronic diseases will be monitored to allow faster intervention and better treatment.
Sleepiz is touching lives without touching.
Contact for Press Enquiries
Ema Bojevaite
Business Development & Marketing Assistant
ema.bojevaite@sleepiz.com